Free Ground US Shipping On Everything!
9% Off Spring Sale!
While Supplies Last!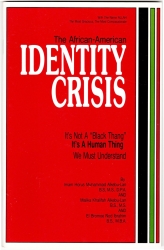 Recommendations
Sigma Gamma Rho Clear Crystal Lapel Pin
$13.00
USMC Rubber Stamp USA Made Mens Cap
$17.00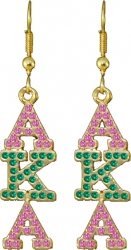 Alpha Kappa Alpha Drop Letter Crystal Ladies Earrings
$13.00
Omega Psi Phi Raised Mirror Letters & Shield Domed Paddle
$66.00
Customize
Alpha Phi Alpha Divine 9 S4 Mens Windbreaker Jacket
$108.00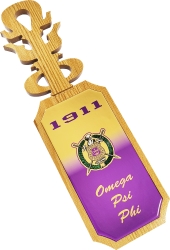 Omega Psi Phi Group Domed Mirror Wood Wall Hanger
$65.00
Customize
▶ See More Recommendations
Product Details
Made In: U.S.A.
Product Weight: 3.6 oz.
Cultural Region: Western World
Cultural Origin: United States
Author: Dr. Horus M. Alkebu-Lan
Binding Type: Softcover
ISBN: 0962878804
Pages: 51
Year Published: 1991
Table of Contents

I.
The Opening
II.
Peace and the Human Responsibility
III.
Faith
IV.
Culture
V.
Submission
VI.
Unity
VII.
The Beginning of Life

Excerpt

The African-American community is at a critical stage. The obstacles that our communities face seem insurmountable. At the same time the community is beginning to see that identifying something as being Black does not necessarily mean that it is good for the African-American people. We are now trying to identify ourselves. Where do we go from here? How can we identify ourselves with a value system that is good for us?