Free Ground US Shipping On Everything!
11% Off Spring Sale!
While Supplies Last!
Recommendations
Shriner Symbol Prism Round Car Decal Sticker [Pre-Pack]
$5.20
13% Off
2-Pack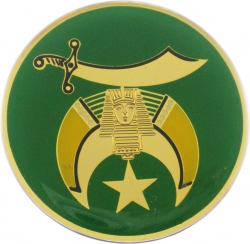 Shriner Symbol Belt Buckle Enamel Disc Insert [Pre-Pack]
$15.40
2-Pack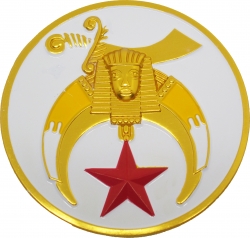 Shriner Sword Symbol Round Car Emblem
$10.00
Shriner Sword Emblem 2-Tone Bill Mens Cap
$12.00
Shriner 2-Tone Line Design Mens Cap
$13.00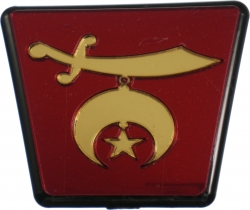 Shriner Symbol Trailer Hitch Cover
$25.00
▶ See More Recommendations
Product Details
Product Weight: 0.2 oz.
Shrine fez pin. Gold-tone pin with maroon enamel. Shrine emblem is in the center of the fez and tassel is gold in color.