Free Ground US Shipping On Everything!
14% Off Summer Back to School Sale!
While Supplies Last!
Recommendations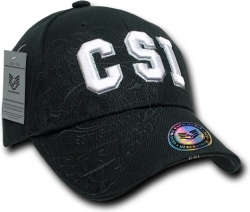 RapDom CSI Shadow Emblem Law Enforcement Mens Cap
$19.00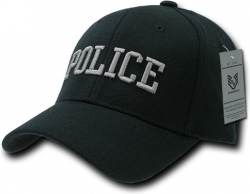 RapDom Police Text FitAll Flex Mens Cap
$22.00
Thin Blue Line Car Decal Sticker [Pre-Pack]
$4.00
Pack of 2
RapDom Police Text Law Enf. Training Mens Tee
$17.00
RapDom Police Back To The Basics Mens Cap
$19.00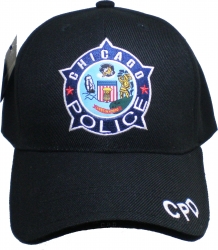 Chicago Police Dept Sandwich Bill Mens Cap
$9.00
▶ See More Recommendations
Product Details
UPC Number: 847418003571
Tags: Yes
Cultural Region: Western World
Cultural Origin: United States
Our Justice Wear Embroidered Law Enforcement cap is a 6-Panel constructed cap and features 3-D High Definition embroidery.
Branch names are embroidered on the bill and the sandwiched edge. An adjustable hook & loop strap provides the perfect fit.
Fitting Type : Comfort Fit
3-D High Definition Embroidery
Embroidered Sandwich Bill
Embroidered Bill Tips
6-Panel Construction
Hook & Loop Closure
100% Acrylic
Rapid Dominance Dog Tag Included
Imported