Free Ground US Shipping On Everything!
6% Off Summer Back to School Sale!
While Supplies Last!
Recommendations
RapDom Navy 2-Tone Zip-Up Hooded Mens Windbreaker Jacket
$39.00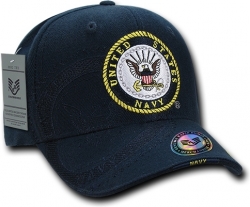 RapDom United States Navy Round Emblem Shadow Mens Cap
$23.00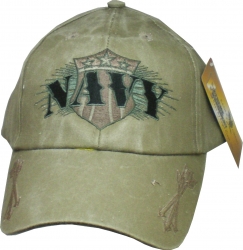 Navy Shield with Arrows Mens Cap
$15.20
11% Off
RapDom U.S. Navy #75 Mens Practice Jersey
$34.00
RapDom Navy Great Lake Vintage Mens Cap
$23.00
RapDom US Navy Womens V-Neck Tee
$19.00
▶ See More Recommendations
Product Details
UPC Number: 718137729915
Product Weight: 0.1 oz.
Cultural Region: Western World
Cultural Origin: United States
This is a 100%, officially licensed product.