Free Ground US Shipping On Everything!
7% Off Summer Back to School Sale!
While Supplies Last!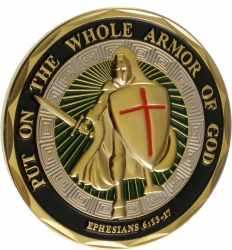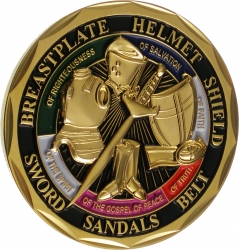 Recommendations
Psalm 144:1 Cut Out Sword Dog Tag Key Chain Combo
$14.20
11% Off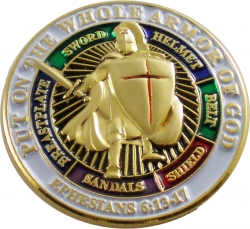 Put On The Whole Armor of God Lapel Pin
$8.00
Police Officer St. Michael Protect Us Spirit Challenge Coin
$15.40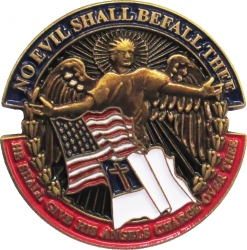 No Evil Shall Befall Thee Lapel Pin
$7.80
St. Michael Protect Us Lapel Pin
$7.60
5% Off
Armor of God Silicone Rubber Wristband Bracelet [Pre-Pack]
$8.00
2-Pack
▶ See More Recommendations
Product Details
UPC Number: 718137024249
Product Weight: 1.3 oz.
Eagle Crest Spiritual Challenge coins make great gifts. Top quality Bronze Alloy measuring 1 5/8 in diameter.